A good side can make or break a meal, so you should always have an excellent complement to your main course. Consider serving BBQ chicken with classic sides like potato salad and creamy coleslaw, or kick it up a notch with parmesan zucchini or sweet potato fries dipped in ranch. Whether you want healthy or hearty sides, there's something to suit every palate with these BBQ chicken side ideas!
When planning a BBQ, two things go together like peanut butter and jelly: the main dish and your favorite side dish. Of course, the main dish is always the show's star but what about those delicious side dishes?
What Goes Well With BBQ Chicken?
BBQ chicken is one of the most popular dishes in America, and it's easy to see why. It's delicious, packed with bold flavor, and it's versatile. Many side dishes go well with BBQ chicken. Here are some classics!
Corn On The Cob
Corn on the cob is the ideal companion for barbecue chicken because it's sweet, simple to prepare on the grill, and easy to eat but still hearty enough to satisfy your appetite.
Plus, you can make it in advance and pop it in the oven once you get ready to eat (or even while you're cooking). Add butter, salt, pepper, or smoked paprika and feta to replicate Mexican street corn!
BBQ Baked Beans
Baked beans are a great side dish for BBQ chicken because they provide plenty of protein, fiber, and antioxidants—all things that help your body stay healthy while enjoying a tasty meal at home!
Make them in an oven or overnight in a slow cooker so they're tender. Topping them with a squeeze of mustard or ketchup adds some extra flavor while keeping things simple. If you want something a little more adventurous, try adding barbecue sauce!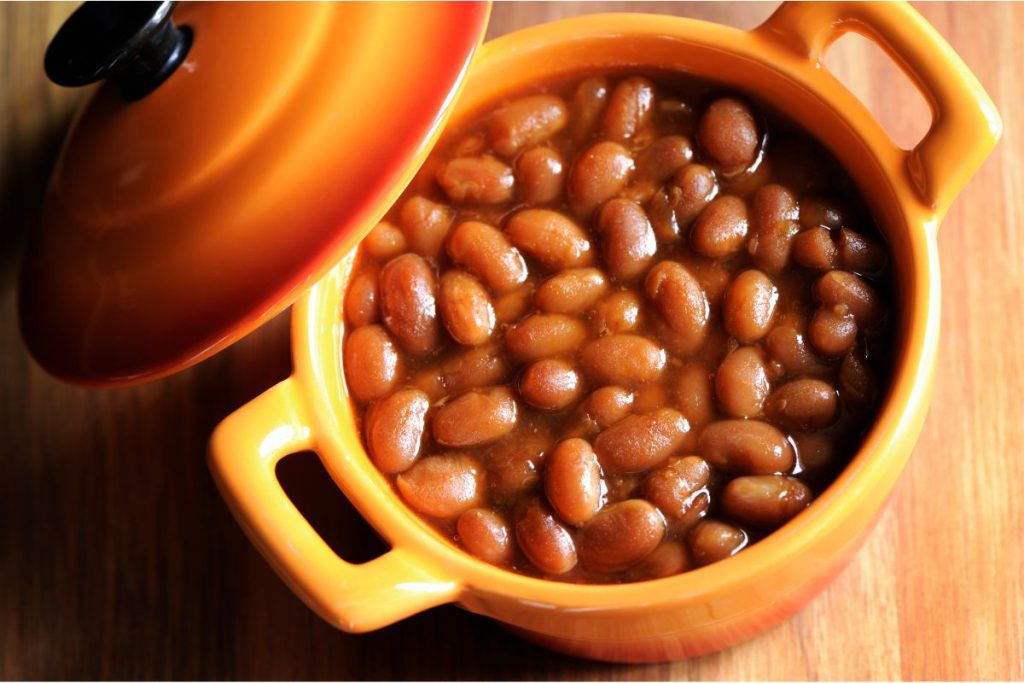 Dinner Rolls
Nothing goes better with BBQ than good old-fashioned bread rolls – they're warm, soft, and always a crowd-pleaser at any party or gathering. Dinner rolls are delicious when served alongside grilled meats like BBQ chicken because they soak up all those yummy juices without becoming soggy or falling apart.
Pasta
You can side your tasty BBQ chicken with a classic pasta salad recipe with roasted veggies. But if you want to go the extra mile, you can always make macaroni and cheese. It's hard not to love creamy pasta smothered in cheese sauce. Make sure you use real Parmesan cheese for this dish because imitation cheese won't cut it!
Southern Style Biscuits
Biscuits are another great carb option for BBQ chicken because they're made from flour and provide a neutral backdrop for the chicken. They are light and fluffy while still being able to hold up against all those drippings from your grill! 
Macaroni Salad
This Southern favorite is another great choice when looking for something light and filling! Pairing macaroni with BBQ chicken makes these two foods seem like they belong together—and one bite will tell you why!
Roasted Baby Potatoes
Baby potatoes are a delicious alternative to regular white potatoes or French fries at any meal. Baby potatoes are also great for BBQ chicken, especially when you cook them in the oven with butter and salt.
Potato Salad
Potato salad is great for BBQ chicken because it has so many different flavors—it's salty, creamy, and slightly sweet all at once! Add some full-fat sour cream to make that classic creamy potato salad that will make your taste buds happy.
Baked Potato
Baked potatoes are another great side dish for BBQ chicken because they're so versatile—you can top them with anything from greek yogurt and fresh herbs to salsa or even some chili sauce if you'd like!
Pickled Jalapenos
Pickled jalapeños are the perfect side dish for BBQ chicken because they add sourness and spice to the meal without overwhelming the taste of the meat. If you're not into spicy foods, you're missing out!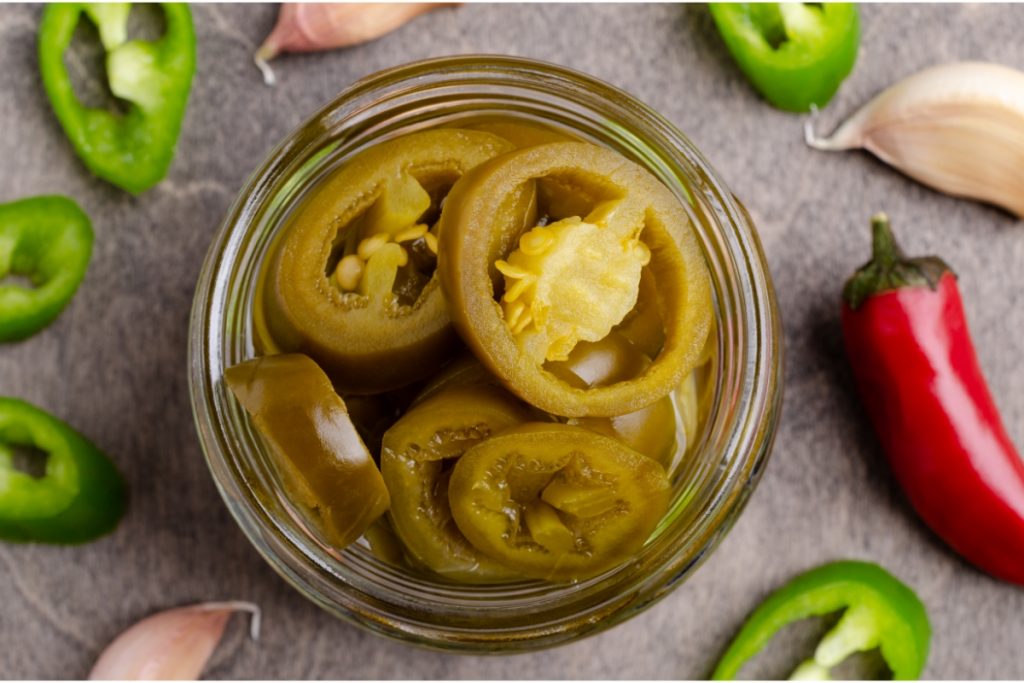 What Are Some Healthy Side Dishes for BBQ Chicken?
Here are some healthy bbq chicken side ideas to get you started:
Spinach
Spinach is a healthy option for BBQ chicken side dishes because it has many health benefits, and includes fibers, vitamins A and K, folic acid, calcium, and iron. You can also eat spinach raw if you don't want cooked spinach on your plate. 
There are many ways to prepare the spinach, such as steaming leaves in water or boiling them on the stovetop until soft. Adding a light balsamic dressing to raw spinach, or mixing in a few tablespoons of parmesan cheese with cooked spinach leaves are delicious and nutritious.
Roasted Cauliflower
Cauliflower is a great side dish for BBQ chicken. It's a very low-calorie, high-fiber vegetable that you can cook in various ways. One of the best ways to cook cauliflower is by placing it in a hot oven until it becomes soft and browned and mixing it with olive oil and salt before serving it as an appetizer or side dish.
Grilled Artichokes
Artichokes are another healthy side dish you can serve alongside barbecue chicken and you can even make them on a grill next to your chicken! Artichokes contain antioxidants and other nutrients and are low in calories, making them a good choice if you watch what you eat.
Avocado with Sea Salt and Olive Oil
Avocado is a light side that pairs well with BBQ chicken and takes less than a minute to prepare! Simply slice through the skin, remove the pit, and spoon out the avocado halves on a plate. Drizzle with heart-healthy olive oil and a sprinkle of sea salt for a simple, refreshing side to BBQ chicken. Best of all, avocado contains monounsaturated fat, which helps lower cholesterol levels in your bloodstream.
Cucumber Salad with Tomatoes and Red Onion
A simple cucumber salad recipe topped with lettuce, tomatoes, and red onions is the perfect summer side dish that goes exceptionally well with grilled chicken breasts! Just chop up your veggies into bite-sized pieces and toss them in a bowl with olive oil and vinegar. Season them with salt and pepper if you'd like, or add some bacon bits for extra flavor!
Alternatively, make an arugula, vinaigrette, and feta salad topped with Italian dressing.
Garlic Green Beans
Green beans are a great side dish for BBQ chicken because they're healthy and add a little crunch to your meal. You can prepare them with garlic and a little butter, and top them with sliced almonds for a little crunch! They're also rich in fiber, vitamin K and folate.
Print
Roasted Asparagus With a Twist Recipe
---
Total Time:

20 minutes

Yield:

4

1

x
Description
This recipe is a twist on the traditional barbecue side dish you might be used to. Instead of boiling or steaming the asparagus, it's roasted in the oven until it's tender and then topped with hollandaise sauce—a rich, buttery sauce that pairs perfectly with asparagus. The best part about this recipe is that it's so easy but looks impressive when you bring it out at your next barbecue.
---
1

lb

medium asparagus

1 tbsp

extra virgin olive oil

1/2 tsp

salt

1/2 tsp

black pepper
Hollandaise Sauce
1

large egg yolk

1 1/2 tsp

lemon juice

1

pinch cayenne pepper (optional)

1/4

cup

unsalted butter

1/4 tsp

salt
---
Instructions
Preheat oven to 450°F.
Trim the thick ends off the asparagus, retaining the tapered tips.
Take a cooking pan, and cover it with a baking sheet. Drizzle asparagus with olive oil and salt.
Roast the asparagus for about 10 minutes, or until the exterior is a little brown and crunchy.
Hollandaise Instructions
Add butter in a microwave to melt slowly. Combine egg yolk, cayenne pepper, and lemon juice in a blender. Add the melted butter gradually and keep blending.
When the sauce thickens, season with salt and pepper. If necessary, dilute the sauce with just a little bit of water
Pour sauce over asparagus and enjoy!
Prep Time:

10 minutes

Cook Time:

10 minutes

Category:

Side Dish
What Vegetable Goes with BBQ Chicken?
Vegetable side dishes are often the easiest side dishes to make.
So here are some humble veggie ideas to pair with BBQ chicken:
Baked Carrots and Broccoli
This classic combination of sweet and savory is delicious but easy to make at home. Just cut up some carrots and broccoli into bite-sized pieces, toss with olive oil and salt and pepper, and bake them in the oven at 400°F until they're tender and lightly browned on top.
Grilled Corn Salad
Grilled corn salad is a great way to get more veggies into your diet! You can add grilled corn to any salad to add sweetness, smokiness, and crunch!
Roasted Brussels Sprouts
Brussels sprouts are a special vegetable because they can be prepared in many ways. However, the best way to make them is to roast them in the oven or toss them on the grill to get a nice char. Avoid boiling them as the texture won't stand up to BBQ chicken.
You can dress them simply with butter and salt, or add balsamic and a little parmesan for a bit of flair.
Baked Parmesan Zucchini
Baked parmesan zucchini is an excellent complement to any BBQ chicken meal because it offers a little bit of crunchy texture and savory flavor while being full of vitamins and minerals. This one is super simple to make—just slice up some zucchini into rounds and sprinkle them with parmesan cheese before baking until golden brown on both sides.
Creamed Spinach
Creamy spinach is delicious with BBQ chicken. It's such an easy recipe, and it will be the hit of your party! Just sautee some spinach in butter, stir in a block of cream cheese, sprinkle with salt and pepper, and you're done!
What are the Most Popular BBQ Sides for Chicken?
If you're looking for something hearty to go alongside BBQ chicken, check out these popular side options:
Sweet Potatoes
Sweet potatoes are an excellent addition to any meal, but they're great with barbecue chicken because they're naturally sweet and creamy. You can boil or roast sweet potatoes, then top them with butter and salt. You can also serve them with maple syrup or honey if you like to enhance their natural sweetness!
You can also make sweet potato fries the same way you'd make regular fries. They add great flavor and texture to the meal while being naturally low in fat and high in fiber—two things that will keep you full and satisfied until your next meal!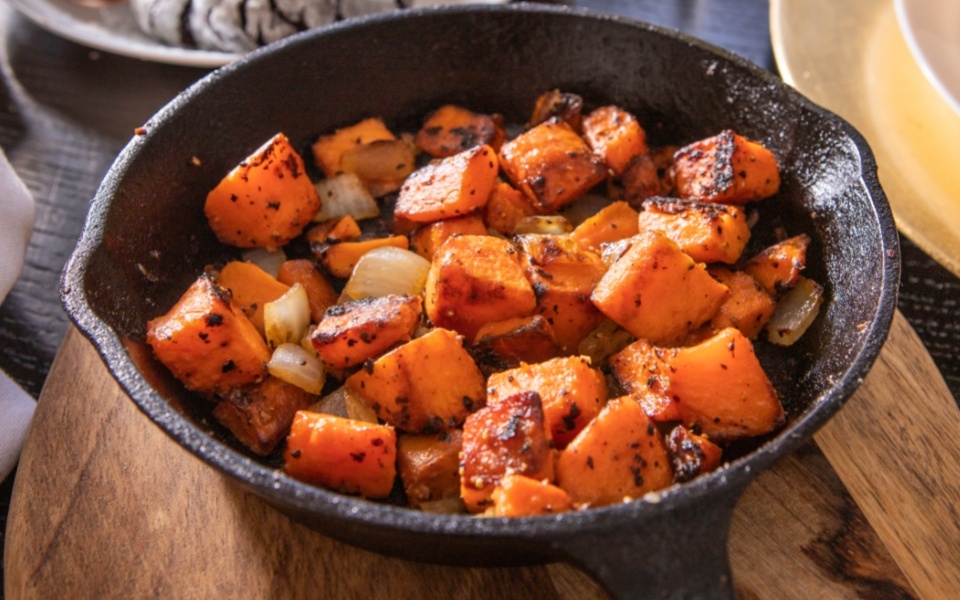 Mushrooms
Mushrooms are great on their own, but they also make a good side dish for BBQ chicken. They are versatile veggies that you can add to just about any meal and taste amazing when paired with onions and garlic.
You can saute them in butter or olive oil with some salt and pepper or try adding some bacon bits to enhance their natural umami flavor. If you want to spice things up, add red bell pepper flakes or hot sauce to your mushroom mixture before serving it with your grilled chicken.
French Fries
It would be hard to imagine any meal without fries, but when it comes to BBQ chicken crispy fries are a must!
You can make them easily in an air fryer if you don't have a deep fryer or make them in an oven. You can also dress them up by topping them with cheddar cheese, or serving them with ranch dressing!
Mashed Potatoes
One of the best things about barbecues is all the different potato dishes out there to complement them. Dress up your mashed potatoes by adding bacon bits and mayonnaise or adding crispy fried onion straws on top. The great thing about mashed potatoes is that they are great freshly made, but can also be kept warm for a long time in a crockpot.
Coleslaw
Coleslaw is made from shredded cabbage that has been dressed with an oil-based dressing such as mayonnaise and vinegar to give it a creamy texture. The slaw is usually served on top of burgers, but it also goes well with chicken barbecue dishes because it adds crunchy texture while adding flavor too!